The Fiat Scudo panel van, crew cab and platform cab all feature in many commercial fleets for good reason. They are great to drive with a host of driver safety features including lane departure warning, traffic sign recognition and forward collision warning. In addition, to the petrol and diesel engine range, there is now the e Scudo offering zero emission driving.
Available in:
Panel Van – Perfect for those looking for the maximum balance between cabin spaciousness and load volumes.
Crew Cab – Designed for larger teams, the Scudo is equipped with a second row of seats.
Platform Cab – The version dedicated to vehicle and load transformations, suitable for any type of job.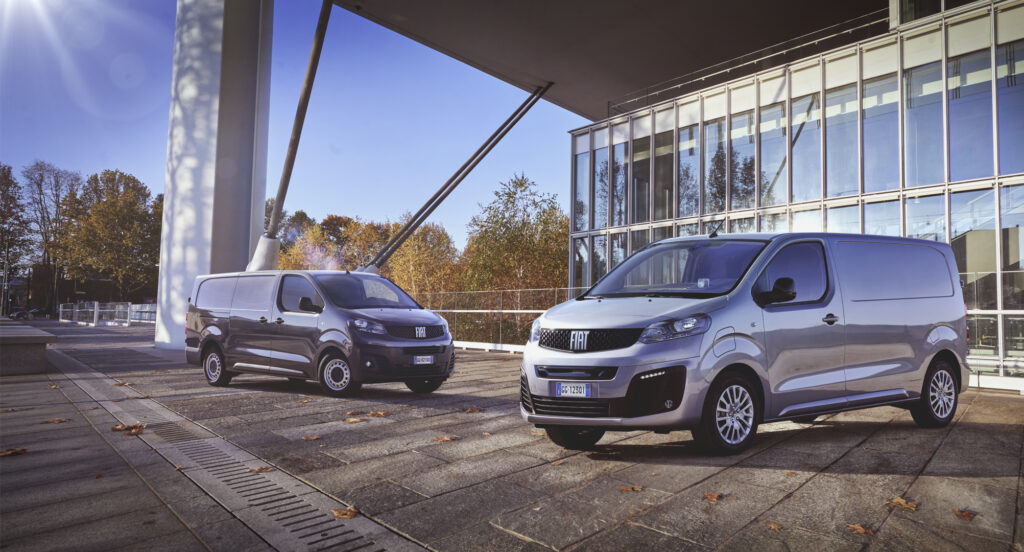 The Fiat Professional Scudo comes with a range of different features, including:
Feels like driving your car – Driving a Scudo feels just like a car. The comfortable driving position and the compactness allow you to have a stress-free working day, even on longer journeys.
The flexibility that you need – Thanks to the new Magic Cargo functionality, the Fiat Professional Scudo offers a range of options that adapt the interior according to your needs. The new Scudo offers a generous volume space and remarkable loading solutions, to adapt to any situation.
Maximum load efficiency – Despite the compactness of the exterior, with only 190 cm from the ground, the volume available is incredibly large, with up to 6.6 m3 of load capacity and up to 1400 Kg payload.